Branel is the friendship pairing of Brant Daugherty and Janel Parrish.
Events
Ustream
Janel joined Brant at his house for a Ustream on February 2, 2012. 

BD:
Who's your favorite person to work with on PLL?
JP: Definitely not Brant Daugherty. He's so annoying.
BD: I know, that guy is such a dick.
JP: I hate working with him. Um… actually probably him. (hugs BD)
BD: Aw, shucks!
JP: I do love him.
BD: (laughs)
JP: He's one of my favorites. He's one of my faves.
BD: So sweet, so sweet.
JP: Yeah.
BD: I would have to say my answer is, is definitely Janel as well, and I'm not just saying that 'cause she's right here.

JP:
Sure.
NOH8 Campaign
Brant and Janel participated in the NOH8 campaign on April 11, 2012.
They shot one photo together and two individual ones each.
Something Wicked
Brant and Janel worked together on a horror short called Something Wicked.
According to writer Jordan Ross, "While Janel and Brant don't play a couple in this, they do share a kiss."
Janel is close friends with Jordan, but casting Brant was Janel's idea.
Something Wicked was released on November 13, 2013 on Youtube.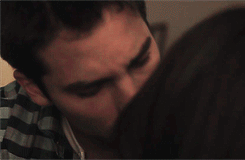 Dancing with the Stars
Brant is a contestant on the 17th season of Dancing with the Stars and Janel showed her support for him throughout the competition
Janel tweeted several times telling fans to vote for #TeamBrant
Janel was a part of the live audience for weeks 5 & 6 of the show
Janel surprised Brant with a visit to his rehearsal on October 20, 2013
When Janel was a contestant on Dancing With The Stars, Brant was often seen in the audience.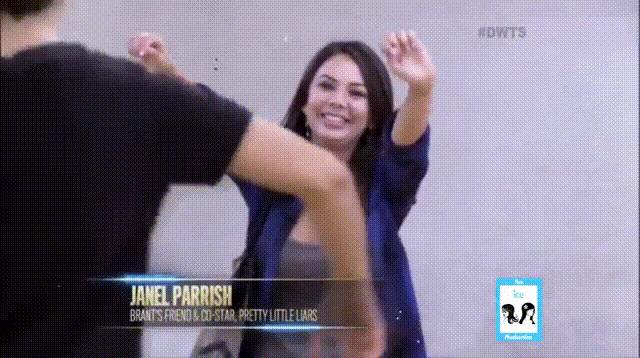 JP: I love Brant. We met working on Pretty Little Liars, and he's one of my best friends in the entire world.
BD: It was so good to see Janel here, having her support means a lot to me.
Interviews
Facebook
November 14, 2013
Instagram
September 4, 2013

@janellyp: So proud of this goofball @brantdaugherty who is now a contestant on this season's Dancing With The Stars! #teambrant

October 15, 2013

@janellyp: Last night at Dancing With The Stars! Proud of ya Branty! @brantdaugherty #teambrant
Tweets
Photos
Videos