Welcome to the Universe Of: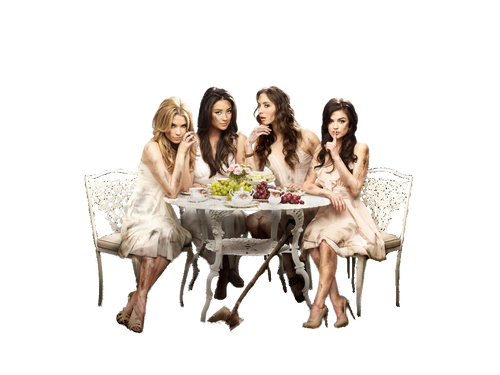 THE PRETTY LITTLE LIARS UNIVERSE WIKI is the largest collaborative community dedicated not only to the hit Freeform series Pretty Little Liars and the popular Sara Shepard young adult book series of the same name, but its three spinoffs Ravenswood, Pretty Little Liars: The Perfectionists and its associated book series, The Perfectionists as well as our upcoming reboot, Pretty Little Liars: Original Sin!





Welcome to the idyllic small town of Rosewood, Pennsylvania, where our clique of five high school girls - Spencer Hastings, Aria Montgomery, Hanna Marin and Emily Fields fall apart after the leader, Alison DiLaurentis, vanishes without a trace. One year later, the remaining estranged friends are reunited when they begin receiving messages from a mysterious villain named "A", their A-Team and later from "A.D.", who threatens and tortures them for the mistakes and lies they have made and told before and after Alison's death.

The next town over is Ravenswood, where Caleb Rivers meets four strangers whose lives become intertwined by a deadly curse that has plagued their town for generations. They have to dig into the town's dark past to set it - and themselves - free. Or better yet, head cross country to the college town of Beacon Heights, where everything seems perfect. From their top-tier University to their overachieving residents, but Caitlin Park-Lewis, Ava Jalali and Dylan Walker can tell you nothing is as it appears to be. The stress of needing to be perfect leads to the town's first murder. Behind every Perfectionist is a secret, a lie and a needed alibi.

Start packing your bags for the big move to Millwood, the site of a shocking tragedy where, twenty years later, a new "A" begins to torment a new group of girls as payment for the sin their parents committed, thus starting a new generation and a brand new A-Game to play.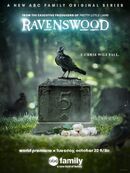 Season 1 (Ravenswood)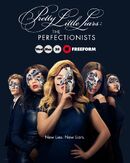 Season 1 (The Perfectionists)

Liar's Lament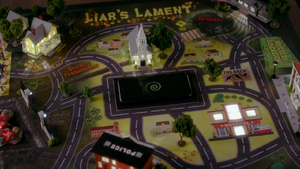 Liar's Lament is a board game created by Uber A and given to Spencer Hastings, Aria Montgomery, Hanna Marin, Emily Fields, and Alison DiLaurentis in "Playtime". The board game features the town of Rosewood and has never before seen passage ways and areas that the Liars must go to.
Read more...
'Til Death Do Us Part