This article is about a TV series location. You may be looking for the book location or the hotel.
"
It all seems to lead back to Radley, doesn't it?
"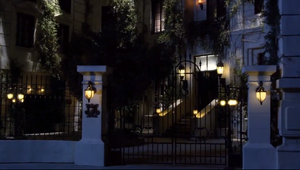 Radley Sanitarium was a mental institution that treated both children and adults with mental illness. The Sanitarium and its employees were involved in several cover-ups, lies, and illegal treatments as well as illegal activity.
It was a key place and location during Season 3, Season 6, and appeared in flashbacks during Season 7. It has since been closed down and converted into a hotel called The Radley.
Series
Staff
Patients
in chronological order of admittance
Former
Marion Cavanaugh (deceased) - Marion was admitted to Radley at some point and was later killed by Bethany Young who pushed her off the roof in an unstable outburst.
Bethany Young (deceased) - Before her death. She had escaped the day Alison disappeared. Also known as The Fragile Patient (who was responsible for the death of Marion Cavanaugh).
Charlotte DiLaurentis (transferred)- She was admitted by her mother, Jessica DiLaurentis. She stayed until she escaped between April 2011 and September 2011. She was then admitted to another sanitarium after she was revealed as A.
Big Rhonda - Bethany Young's ex-roommate at Radley.
Donna - A blonde that rips up her artwork in "The Silence of E. Lamb". It is unknown what happened to her after Radley was shut down, though most patients were transferred to other psychiatric hospitals.
Nicky - A girl was being hauled away when Aria was visiting Mona. It is unknown what happened to her after Radley was shut down, though most patients were transferred to other psychiatric hospitals.
Sandy - A girl who was painting in Aria's art therapy volunteer program.
Discharged
Book Comparisons
In the books, Radley was a place for "troubled" kids. However, both Radleys (TV Show and Books) later became a hotel.
In the TV show, Mona Vanderwaal and Spencer Hastings go to Radley. While in the books, neither of them do because Radley is shut down before Alison goes missing.
In the books, only Courtney was a patient at Radley.
Notes and Trivia
Janel Parrish revealed in an interview that the Radley Sanitarium plays a significant role in Season 3.
The place was named after the character, Boo Radley, from the novel To Kill A Mockingbird, which makes an appearance in the series as book Ezra's class reads their junior year.
Radley Sanitarium was established in 1931.
In Season 6, The Carissimi Group bought out Radley Sanitarium from its owner Elizabeth Mainway and shut the hospital down.
In "5 Years Forward", the sanitarium is revealed to have been converted into a hotel called "The Radley."
Many patients had children while in the Radley, and one of them was Mary Drake.
Gallery
Community content is available under
CC-BY-SA
unless otherwise noted.