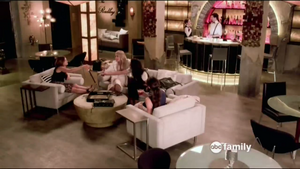 The Radley is an upscale hotel owned and managed by Ashley Marin. The Liars make frequent visits to the hotel, and it becomes their spot to hang out at after the five-year jump. The hotel was once known as Radley a hospital for the mentally ill.
Series
In the following five years, Radley was transformed into a hotel. Ashley Marin is the manager.
Staff
Hotel Guests
Book Comparisons
In the books, Radley was once a place for "troubled" kids. One of the similarities though is that both Radleys (TV Show and Books) later became a hotel.
Notes
Gallery