'Pretty Little Liars' Profile: Toby Cavanaugh
"
Pretending not to love you was the hardest thing I've ever done.
"
Toby Cavanaugh is a major supporting character on Pretty Little Liars. He is the older step-brother of Jenna Marshall, the widow of Yvonne Phillips, and the son of the deceased Marion Cavanaugh.
He was portrayed by James Neate in "Pilot", but is currently portrayed by Keegan Allen.
Biography
Toby Cavanaugh is a shy person whom Jenna forced Toby into having a sexual relationship with, saying that she would tell her mother and his father that Toby had been forcing himself on her. Alison told the Liars that she saw Toby spying on them from his tree house and watched them change clothes, and they believed her. Alison and her friends tried to get revenge on him by throwing a stink-bomb into the Cavanaugh's garage, which set the garage on fire and blinded Jenna, in the process. It is unknown whether or not Alison actually knew Jenna was inside. It is also unknown whether anyone else was inside the garage
Alison blackmailed Toby into taking the blame for Jenna's "accident", by saying that she would tell the whole town about their affair. Commemorating September 1, the day he became free of Jenna, and coincidentally the same day Alison DiLaurentis went missing, Toby got a tattoo: "9/01 Free At Last". This (at the time), fueled the Liars beliefs that Toby killed Ali. After a year in reform school (in Maine), Toby returns to Rosewood where he is treated as a social pariah, and suspected of being an "A" - by The Liars - and also Alison's murderer (by the whole town). He convinces the girls otherwise, starting with Emily Fields when he befriends her. He helps Emily to come out and tell people that she is gay, something that she is forever grateful for. Toby maintains his innocence in Alison's murder, is eventually cleared, and even begins a long-term relationship with Spencer Hastings. (See Spoby.) 
When Mona Vanderwaal is sent to Radley after the events in the Season 2, the girls receive a text, "Mona played with dolls, I play with body parts". It can only be assumed that this message and the other escalating threats of Season 3 were from Toby. At the end of The Lady Killer, it is revealed Toby is a part of The A-Team alongside Mona. Spencer finds this out on their one-year anniversary, and ends their relationship because of it. Spencer is heartbroken and, throughout the season, this becomes increasingly obvious. Later, Spencer reveals to the Liars that Toby is a member of the "A-Team", and she has known about it for weeks.  
In Out of Sight, Out of Mind, Spencer follows Mona into the woods, where she finds a body on the ground surrounded by camping gear. The person is wearing a biker helmet and a leather jacket. Spencer doesn't realize who this could be until she recognizes a tattoo on the mystery person's side: "9/01 Free At Last". Thinking the body is Toby's, Spencer breaks down and begins to cry; however, before she can lift the eye guard on the helmet for confirmation, Mona calls out from the woods, "He's dead," taking Spencer's attention away from the body and prompting her to chase Mona. Whether or not the body in the woods was actually Toby's was debatable and —at the time— unknown. However, in A DAngerous GAme, it was revealed that Toby is alive and that the body Spencer found was a John Doe. Toby meets Spencer at a diner (thinking she is Mona) to say that Hanna got the babysitting job. Spencer says "I know" and raises her head to look at him. Upon realizing it is Spencer, he confesses that he joined the A-Team to protect her, stating: "Everything I've done is so I could protect you." They reunite and Toby is kicked out of the A-Team.
In Season 4, Toby's storyline centers around the fact that he wants answers about his mom's death. "A" tortures him with information about his mom's supposed suicide, in which he makes deals with the devil. He gives the RV to "A" and Spencer is upset because it could have given them information. There is a strain put on his relationship with Spencer because she told the other Liars about him making deals with A. However, he comes to his senses in Now You See Me, Now You Don't, stating that he doesn't want A's version of the truth.
In Season 5, it's revealed that Toby went to London to find answers about Melissa for Spencer. His relationship with Spencer strengthens and scenes between them show that they are very much in love. Toby also becomes a cop; however his graduation is put on hold when he gets in a car accident in Taking This One to the Grave, in which he breaks his leg.
Series
Appearances (91/160)
Relationship
Spencer Hastings: Presumably dating. (See "Spoby")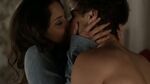 First Relationship:
Second Relationship:
Third Relationship:.
Fourth Relationship: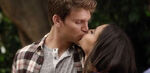 Yvonne Phillips: Married until her death in Hold Your Piece.
Trivia
Book Comparisons 
Quotes
Toby [to Wren]: I may have broken my left arm, but my right arm is fine.
Toby [to Spencer]: You know I could come with you, and I could rub your shoulders between rounds and wrap your knuckles and hold your spit bucket.
Toby [to Spencer]: There are things I can't know about. Things that you can't say out loud!
Gallery